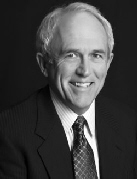 HENRY CARLYLE is a professional entertainer based in the New York City area. He specializes in close-up, sleight of hand magic for celebrities, upscale parties, and Fortune 500 companies. He also has a 45 minute mentalism and mind reading stage act tailored to the sophisticated audience.
A mainstay in Atlantic City, Henry Carlyle has performed at Lincoln Center and recently performed for Sting and his family. Arnold Palmer, Bill Murray, Johnny Miller and Peter Jacobson have also been recent "victims" of Henry Carlyle.
A 1 handicap golfer, Henry often performs at private country clubs around the United States. He is the house magician at Forsgate Country Club in New Jersey and Laurel Oak Country Club in Florida. He performs regularly at Emma's Brick Oven Cafe in Cranford, NJ. Mr. Carlyle is also a frequently scheduled lecturer to magicians' groups.
His fast moving show features magic, comedy, and mentalism with an entertainingly comedic touch. This is an incredible mind blowing show which you will not forget. With Henry Carlyle, legerdemain and laughter come together as they never have before.
Dual Life
For 20 years Henry Carlyle led a dual life. Laboring as a Senior Vice-President of a large brokerage firm by day, then exchanging his pin stripes for a magician's tuxedo by night, Henry honed his act and polished his skills with real life experience.
Henry Carlyle has combined his years on Wall Street with his skills as a professional sleight of hand magician to create and deliver a sophisticated one-man magic and mindreading show that is full of unforgettable demonstrations. Comedy and audience participation are hallmarks of Mr. Carlyle's mentalism act.