Comedy Mind Reading Show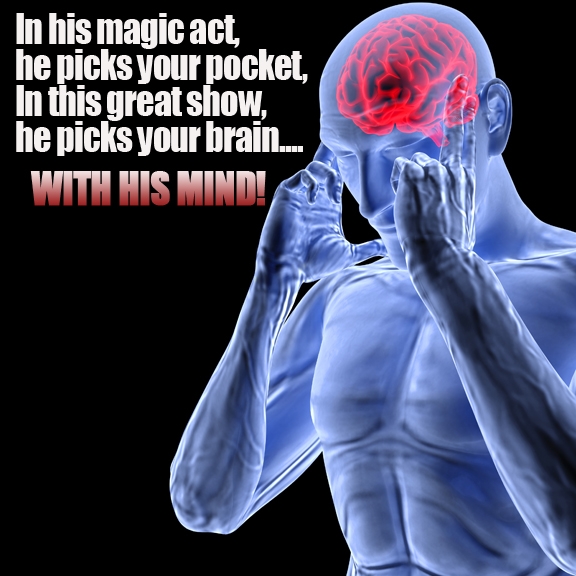 Henry Carlyle performs an incredible stand-up mind reading show. This is a fast moving show that features mind reading and mental illusions with a comedy touch. It's a fun show with lots of audience participation and lots of laughs. Pull a dollar bill out of your pocket, Henry reveals the serial number! Take a book into the corner and pick any page and any word…Henry reveals that word. In his magic act, he picks your pocket, in this great show, he picks your brain… WITH HIS MIND!  The act is totally clean, there is no off color material that would reflect negatively on you or your event. There are no crazy outfits, no live animals, and no clown noses.  It's perfect for upscale parties, country clubs and the corporate audience.  So, why not offer something different, some real entertainment that your guests will talk about for weeks after the show? Offer the comedy mind reader show of Henry Carlyle.
.
Henry Carlyle spent 20 years on Wall Street as a Senior Vice-President of several prestigious Wall Street firms, so he is able to entertain even the most high-powered business executives. Henry Carlyle's comedy mind reading show is perfect for corporate events. Whether it's an executive conference, awards banquet, golf outing, or hospitality suite reception, Henry Carlyle is comfortable and at ease in the most sophisticated business functions.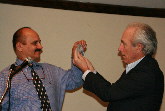 From Wayne Huizenga, the founder of Blockbuster Entertainment and the only man to found three Fortune 500 companies, to senior executives of the largest corporations in the world, Henry Carlyle has thoroughly entertained and has earned the name "Master of Magical Entertainment". His close-up, sleight of hand magic is world class and his 45 minute standup mindreading act is mind-blowing and unforgettable. So, give your business a boost, give your executives a show they will remember for the rest of their lives, and give your next event the "Carlyle Touch". Give them Henry Carlyle. It will be one of the best business decisions you have ever made.
Click here for Mind reading show site